RTM Tow N Mow® Junior
Gang Mowers = £7,450 +VAT
Overview
Part of the RT Machinery Ltd Tow n Mow® range of efficient, well designed, effective and robustly constructed trailed gang mowing units.
To complement the range, this low-cost but effective unit is ideal for paddocks and large area maintenance.
The cutting units are designed with optimum weight and performance in mind, to give an effective Cut with a convenient and cost-efficient pulling power requirement.
The height of cut is simple and quick to arrange, with "sight holes" available to maintain consistency over the three units.
To ensure a crisp and neat cut the bottom blade is equally quick and simple to adjust. Tight turns can be undertaken with the units, with no loss of cut area.
The units are designed to require minimal daily maintenance, with the remaining requirement being part of the annual service.
Demonstrations are always recommended.
RTM Tow n Mow® Junior Gang Mowers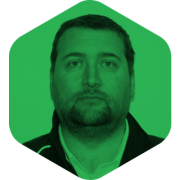 "These gang mowers give you the old school way of cutting large areas of grassland: they use a simple mechanical system with ground wheel driven cutting units, so there's less to go wrong, they're easy to adjust and maintain and with minimal HP requirements to pull them along, they're cheaper to purchase than conventional ride on machines.
Whether it's sports, parkland, golf or large garden and estate house, these gang mowers are a great, back-to-basics way of cutting grass."
Supporting Grassroots Cricket in Mongolia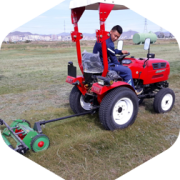 When the inquiry came in for a good value gang mower to cut the grass on a cricket field, it was immediately clear that the request was an unusual one. The Mongolian Cricket Association (MCA) were looking for a machine to cut the only real grass cricket pitch in Mongolia, a pitch that is the focal point of the sport in a brand new cricketing nation!