Ventrac 4500Y
Compact Tractor with 58″ Tough Cut Deck and Dual Wheels
Overview
The Ventrac 4500 is powered by a 25 HP Kubota engine, model D902, and is geared for high torque and maximum diesel performance. Like all Ventrac tractors, the 4500 utilizes All Wheel Drive traction to tackle tough terrain and power steering on an articulating and oscillating frame to maintain a light footprint and impressive agility.
This tractor comes complete with dual wheels and the HQ680 Tough Cut Mower Deck, designed for mowing high grass, thick weeds, and heavy brush. A large baffled front opening helps direct materials into the deck and helps hinder debris from escaping.
Three heavy-duty blades counter rotate to cut and deposit waste evenly without windrowing. Capable of tackling saplings and large thorn bushes, the Tough Cut makes short work out of overgrown thickets.
The Tough Cut can be adjusted to three cutting heights: 3, 3 5/8, and 4¼ inches. Easy servicing of belts and pulleys is provided by the hinged and removable cover. The tilt-up deck provides easy access to the blades.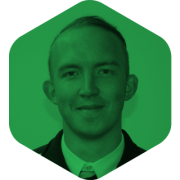 This is a unique and versatile machine that can be used all year round. With over 30 different professional-grade attachments, the Ventrac can carry out a wide range of jobs from 4 different ways of cutting grass to trenching, stump grinding, sweeping and much more. 
 It's rated to legally work on banks up to 30 degrees, offering a safer way of working on slopes, and in addition, the optional 'digital slope meter' allows the operator to remain safe at all times with visual and audible warning settings for approaching and reaching the machine's legal limit.
 With a ground pressure of only 6psi, the Ventrac is able to work in wet conditions and on delicate areas without marking or damaging the ground.
 There really isn't a reason for a Ventrac to be parked up in the shed!