Overview
The most popular Dennis machine the FT is an interchangeable cassette mower giving options to fit 12 different heads including scarifiers, verticutters, brushes, spikers and slitters as well as 5 or 9 blade cutter cassettes with 15 seconds changeover of cassettes. Available as 17″ (43cm), 20″ (51cm) and 24″ (61cm) widths.
Dennis FT / SuperSix Easy Change Cassettes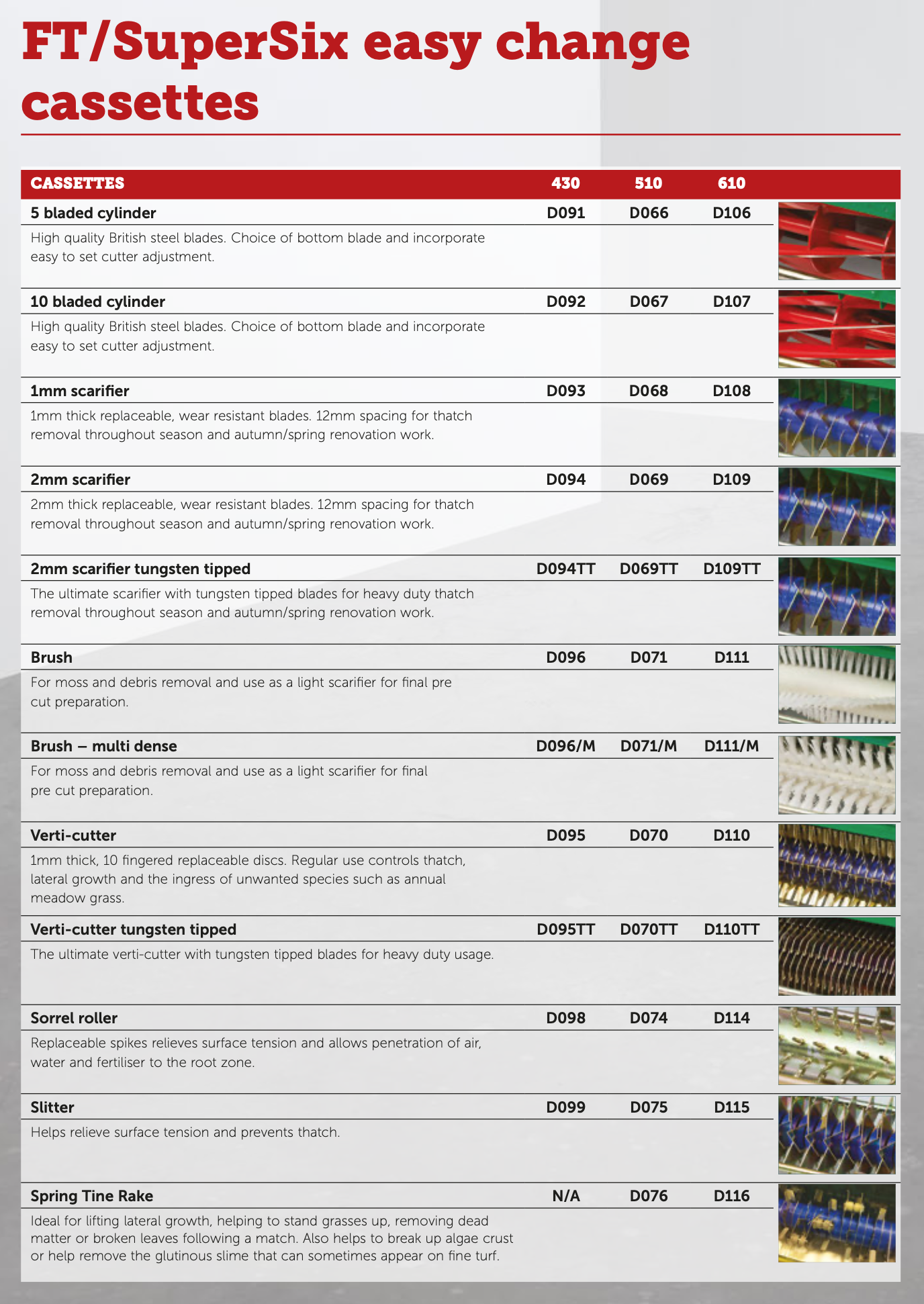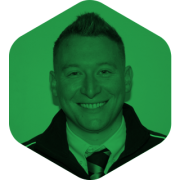 "This is a wonderfully versatile fine turf machine that offers all sports clubs the ability to carry out a number of crucial turf maintenance duties using just one power unit and a range of interchangeable cassettes.
The engine is incredibly quiet, meaning minimal disturbance in residential areas. It's also a really comfortable machine with sound anti-vibration technology, meaning a great machine for operators of all ages and confidence levels. Mow, aerate, scarify, verti-cut, brush or slit, this machine really does offer it all to the cricket, Bowls, Lawn Tennis or other fine turf users."