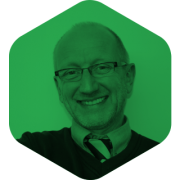 "Eliet Shredders and the whole concept behind the way the machine works and performs just ticks all the boxes for me. The whole product is thought through well and designed through listening to and understanding actual real life operator and customer experiences and allowing clever engineers to come up with some fantastic solutions and ideas.
It's evident in the way the product is built and functions that the passion of the management team goes right through the business to the final build and assembly.
Not many products are fit and ready for work straight out of the box but the Eliet equipment is everytime – yes we still need to PDI, to do our final set up checks and run up the machines but the attention to detail and finish makes this a pretty straightforward job.
Eliet products really do shine in our range of quality and good value machinery, they do the work they are designed for well, they produce a good product that breaks down quickly, they save fuel, time and money and they last!
Take the Eliet Mega Prof for example – what a cracking machine – Eco eye fuel saver, a comfortable and natural feed position that's safe and so breaks the mould in chipper shredder design. The choice of powerful fuel-efficient petrol or the "Eco Eye" fuel saver diesel engines make this a real deal for today's savvy user.
Try one. You won't be disappointed and if you can think of any improvements or needs let us know because the Eliet  team are all ears and keen to keep innovating and improving."