Etesia Hydro 100 III
With Factory Fit ROPS Frame
Overview
The Etesia Hydro 100 III now has a full ROPS frame from the factory. Derived from a unique concept to allow mowing and collection in all weather conditions, this is the perfect model for professional users who demand the ultimate machine for extreme mowing and collection requirements. It has a powerful Kawasaki engine, and a large 500-litre grass box that can be emptied in seconds thanks to its hydraulic tipping.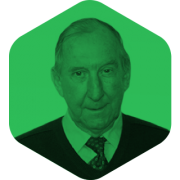 "I've made my living from these machines directly or indirectly for over 30 years. I've also used one every week as a volunteer groundsman for a local football club since 1991, cutting pitches in all weathers!
It's incredibly reliable, cuts and collects every bit as well in wet weather as well as dry and is easy to maintain, with the added bonus of good parts availability. No surprise as Etesia invests heavily in R&D, extensive testing and listening to their customers. The Etesia product, especially the Hydro 100 ticks all the boxes.
We've seen 3 generations now of the same machine and they just get better. We have always said to all our customers if you buy an Etesia Hydro 100 you have bought a machine for life. Certainly, if I had to buy a new machine I wouldn't choose anything else!"