Overview
Orec's original since 1980 (Well a few changes since then for the better of course).
Orec's HR812 Flail Mower is a walk behind brush mower that clears brush and mulches it for you!
A walk-behind brush mower that mulches and tackles the toughest of jobs
Our tractive grip wheeled model offers a greater cutting width and increased power over the standard wheeled or tracked models. This awesome 800mm (31.5″) version comes with the same proven flail blade cutting system as the standard and track models, and despite its increased width, handles the terrain well with its wide agricultural type tyres! This walk-behind brush mower and it's impressive, simply adjusted, screw type, "No Tools Needed " height adjuster and 46 back-to-back sharpened flail blades will take down tall grass, high weeds, brambles, and even small saplings. The flail will chew up and mulch down the brush, so you don't have to!
The reliable high output Honda GX340 389cc Petrol Engine gives ample power and easy starting and the traction is transferred through a reliable heavy-duty three-speed transmission with reverse and heavy duty corded final drive belts.
This all-in-one brush mower and mulching machine is easy to use, provides a simple clutch assisted turning system, has easy blade height adjustment, and is lower in price than many far less able machines.
Overgrown and inter row regular works in woodland, garden, park or paddock can be tackled, from a pathway to a clearance project. Offset adjustable handles allow close work to hedgerows or obstacles.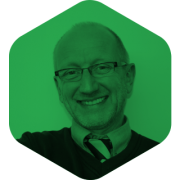 The pedestrian flail mowers manufactured by Orec are, I believe, the best value flail mowers in the market.
With typical Japanese production and quality, they combine ease of use with strong product design. The back-to-back swing flails, single point height adjustment and powerful Honda petrol engines ensure a crisp, neat cut in brash, long grass or woodland.
With either low-profile, low-ground-pressure tractive tyres, or puncture-free rubber tracks, they can be used anywhere from marsh borders to heath or woodland. Excellent in plantations, countryside or annual growth management and will even work on slopes with the tractive track grip.