Orec HRC673
Tracked Crawler Pedestrian Flail Mower
£
45
.
00
per week
Available from as little as £45.00 per week. Subject to status. Full details of finance and terms available upon request.
Overview
According to the manufacturer and many of its users, this is the best tractive flail mower in the world. Its flails cut brush much finer than a rotary blade. You'll be amazed at how much brush this monster can mash. The crawler system gives good traction on the slope and soft ground and the side clutch steering system enables you to turn the machine easily.
With a cutting width of 650mm (HRC662) or 800mm (HRC802), you have the flexibility you need to get the best model for your needs.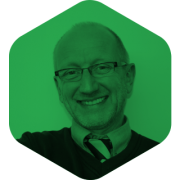 The pedestrian flail mowers manufactured by Orec are, I believe, the best value flail mowers in the market.
With typical Japanese production and quality, they combine ease of use with strong product design. The back-to-back swing flails, single point height adjustment and powerful Honda petrol engines ensure a crisp, neat cut in brash, long grass or woodland.
With either low-profile, low-ground-pressure tractive tyres, or puncture-free rubber tracks, they can be used anywhere from marsh borders to heath or woodland. Excellent in plantations, countryside or annual growth management and will even work on slopes with the tractive track grip.