RTM Suffolk® Junior
Sweeper Collector = £4,250 + VAT
Overview
The RTM Suffolk® Junior Sweeper Collector – for pastures and estates. Rejuvenates grass by removing dead and loose materials. Successfully cleans turf surface collecting droppings, leaves and materials in the hopper. A very cost-effective way of keeping paddocks, parks, estates and turf surfaces well maintained.
Let the RTM Suffolk® Junior Sweeper Collector do the work, saving you time, energy and labour costs.
"As simple as a good old brush and shovel!"
Very low running and maintenance costs. 1.3m working width with large easy empty discharge hopper. Simple hydraulic empty with a single hydraulic feed requirement. Mounted on 3-point linkage, but runs independently on four rubber wheels. Suitable for compact tractors of 25+HP that have a conventional 540 rpm six-spline power take-off shaft, category 1 linkage and reasonable lift capacity. 
Additional front counter balances may be required.
RTM Suffolk® Junior Sweeper Collector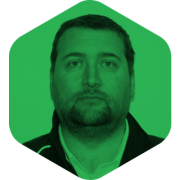 "Customers love the Suffolk® Sweeper because it does what it says on the tin! It's British built, robust, reliable, collects 90% of the material it goes over and we don't hear back from people other than for repairs.
You can understand why as it's almost over-engineered! It requires very little maintenance too – there are a handful of greasing points and as long as you keep them greased, it just keeps going. Everything else is sealed bearings.
It opens out in the middle, nicely depositing onto an existing pile rather than to the side of the pile. Also, it's a 3-point, linkage mounted machine, allowing you to pick the whole sweeper up off the ground for transportation to other sites.
You can't beat it for quality and value!"