Overview
Through Ventrac's advanced engineering and design efforts, the best mix of machine performance, operator experience, and durability has come together in the new 4520Y tractor.
Ventrac has become the #1 choice for versatility for ground's care professionals. Combining the perfect blend of peak power and agility with front-mounted attachments for superior visibility, pivoting frame for manoeuvrability, and proper weight distribution for balance and stability, it's time to elevate your Ventrac experience to a whole new level.
Choose from over 30 professional-grade Ventrac Mount attachments to transform your Ventrac into a productivity powerhouse. This incredibly rugged and dependable machine is a wise business investment for golf courses, schools and universities, parks, street maintenance departments, commercial mowing services, contractors, wineries, farms, property owner associations, estate homes and anyone needing ONE machine to do it all.
New Features
Redesigned Operator Dashboard with USB Charge Port
Improved Performance
Faster Hydraulic Speed
Quieter Operation
Brighter LED Lighting Output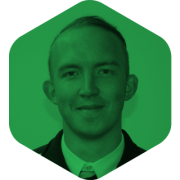 This is a unique and versatile machine that can be used all year round. With over 30 different professional-grade attachments, the Ventrac can carry out a wide range of jobs from 4 different ways of cutting grass to trenching, stump grinding, sweeping and much more. 
 It's rated to legally work on banks up to 30 degrees, offering a safer way of working on slopes, and in addition, the optional 'digital slope meter' allows the operator to remain safe at all times with visual and audible warning settings for approaching and reaching the machine's legal limit.
 With a ground pressure of only 6psi, the Ventrac is able to work in wet conditions and on delicate areas without marking or damaging the ground.
 There really isn't a reason for a Ventrac to be parked up in the shed!