RTM Professional Battery Bundle
Mow, Blow, Cut and Strim with this super-value, Professional Battery Bundle from RT Machinery and Husqvarna.
It's not often we're in a position to offer such a good deal on battery tools, batteries and a charger! And this bundle is a real win-win for you, operators and customers:
Win – Eliminate your emissions and satisfy your and your customer's goals of reducing your carbon footprint.
Win – Operate with very low noise levels so work can continue in noise-sensitive areas and at noise-sensitive times.
Win – Enjoy a more pleasant working environment with less noise, less vibration and no pull chords to start engines.
Bundle Includes:
1. Pedestrian Mower | Model: LC551iV
Pedestrian Mower Collector with Backpack Battery Adapter Plate. Self-propelled and robust cordless lawn mower with a wide cutting deck, aluminium rims and rear-wheel drive. For professional users in need of a reliable and quiet mower with low running costs and easy maintenance.
2. Backpack Blower | Model: 550iBTX
Powerful, well-balanced and ergonomic blower with impressive blow force (21N) for professional use. Its class-leading power, low vibrations and noise levels allow you to work in public settings, even in noise-restricted areas.
3. Long Hedgecutter | Model: 520iHE3
Combining petrol performance with zero emissions and extremely quiet operation. With up to 3.5m reach, high cutting speed and Husqvarna durability, it gives pro-level productivity and results.
4. Brushcutter | Model: 520iRX
A lightweight and high-performance bullhorn trimmer for professional users. Features excellent ergonomics and balance, 2-way rotation trimmer head and long-lasting brushless motor. Comfortable harness included.
5. Backpack Battery with Harness | Model: BLi950X
Truly durable, high capacity (31.1 Ah) battery for highest productivity and longest runtime. Robust design guaranteed for daily outdoor work in all weathers.
6. Battery | Model: BLi300
Powerful 36V Li-ion batteries designed for professional use. Very low weight and designed to work in all weather conditions. The robust construction enables up to 1500 recharges.
7. Charger | Model: QC500
Optimised for fast charging of the Husqvarna backpack and BLi300 batteries.
What's the Deal?
This 7-tool bundle is available upfront for just £3,250 + VAT – a whopping saving over the retail price.
Alternatively, you can split your payments over 24 months on Contract Hire at £136 + VAT per month, with an option to buy at the end of the 2 years.
Test them First? Come along to our RTM Show Live on Wednesday 6th September.
Offer subject to status and while stocks last.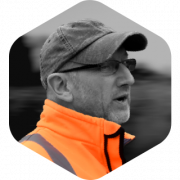 "Making the switch to battery has become not only expected but the norm, despite the fears of lower productivity. However, operators have frequently been pleasantly surprised, both at the professional performance of these tools and also at how they're much quicker, easier and nicer to use!
It's great being in a position to offer this complete Professional bundle to contractors, local authorities, private estates, schools, universities, sports facilities and indeed anyone in need of professional-level tools!"