Launched in late spring last year, Etesia's ET Lander has already impressed the industry, winning the SALTEX 2021 Innovation award within the vehicle category, while also finishing second within the environmentally friendly category.
Is it impressing customers too?
A truly revolutionary addition to the utility vehicle market, this fully electric workhorse arrived following several years of research and development. It boasts a massive range of up to one working day or 100km and yet still offers a huge load capacity of 1 metric tonne or towing up to 750kg. Impressive.
It has a few surprises too, including build options which include a 3-way tipper bed with dual control from the cab or by remote control, a fully enclosed cabin with heater and clever side panels that can be converted to loading ramps without the use of tools!
One benefit that's standard on the Lithium battery model is full N1 homologation compliance, allowing councils, private estates and contractors to drive on the road legally, as well as off-road to reach different terrain working areas.
It's also very compact at just 3.72 metres in length, has a short turning radius of just 4.4 metres, plus that huge windscreen gives 360°visibilit with an added reversing camera: it's ultra user-friendly!
In addition to Etesia's extensive build options, we can offer our own, custom-built extras to make the ET Lander even more versatile. These include the RTM VMF Extension Side Kit for chipping into and rubbish collection on-site, which extends the sides to the cab top level. It also includes the RTM VMF Canopy to give machinery, chippings, waste and more protection from rain and wind. This is a complete canopy cover which rolls back when not in use. There is even an RTM VMF Lift Kit to extend the extension side kit.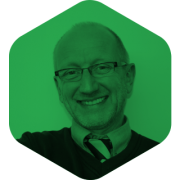 "We were excited when we saw the prototypes of this machine a few years ago and we're delighted that such a groundbreaking utility vehicle is now available. Our customers love both the versatility and the capability of this machine.
The on-road/off-road compliance opens the door to a wider variety of work situations, while the weight and volume that can be carried or pulled take the whole concept of a UTV to another level.
We have already supplied a number of ET Landers and have already had repeat orders. That says it all!"