Breakdown Headaches Reduced.
We won't leave you in the lurch when you need us – our servicing department covers those bleak days of breakdown!
It happens even with our machines, be it dirty fuel, flat battery, engine issues or vandalism. We also know how frustrating it is when you're in the middle of a cut or treatment and a machine breaks down, especially if you're preparing your grounds for a match or event!
We will always do our best to help when you're on a tight deadline and might even be able to loan you a machine to see you through.
Meanwhile, our dedicated service department includes a team of technicians who can fix breakdowns on-site or in our workshop as appropriate. You will have full estimates before work begins so that costs are transparent and you can keep the control you should have.
You may prefer to have a service plan, spreading your costs evenly over the year with a service contract tailored to your needs.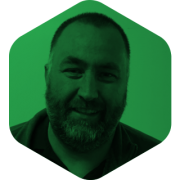 "Give us a call as soon as you know you have an issue and we'll help as quickly as we can. Sometimes a phone call is all it needs as we may be able to suggest a fix that doesn't require a technician."