Training Included with Every Installation.
When you buy new machinery, you need to be confident that your operators know how to operate and look after the equipment.
We provide training for both operation and maintenance as standard, along with a supply of grease guns and the basic tools you need.
As an Accredited Dealer with the British Agricultural and Garden Machinery Association (BAGMA), our team have met the standards set by BAGMA Training to inspect, test and install equipment to an industry approved code of practice.
This begins with our specialist PDI team who remove your machinery from its pallet and packaging to build and test it before delivery.
Delivery and installation includes time to ensure your team are confident with the operation of your new equipment, including safety in handling and storage. The machinery will be switched on and used by your operators during this handover.
Your team will also be given training in how to maintain your new machinery to ensure smooth running between servicing.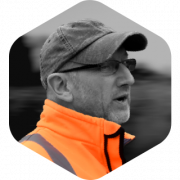 "Service has always been a bigger priority for us than sales. Once we're sure we're recommending the best equipment for your task, it's a no-brainer to spend the necessary time with your team to provide the operational and maintenance know-how you need."