Hire-to-Buy! An Easy Decision for Arnold House School
Lee Morgan is in his sixth year as Head Groundsman at Arnold House School in St John's Wood, North West London. Before that he was Senior Green Keeper for eight years at the stunning Top 100 Sheringham Golf Course on the cliff top in North Norfolk.
Incredibly he learnt much about looking after sports pitches while full time there at Sheringham – working in his spare time as Head Groundsman for his local Holt's Football and Cricket Club for a full 18 months!
Having moved to London, Lee also helped out with match day ground care at both Wembley and London Stadiums, adding to his experience and knowledge.
At Arnold House, he manages football and rugby pitches through the winter, with cricket in the summer and also a separate bowls green. With not much space in the machinery store, Lee chose to hire Iseki Compact Tractors from us for cut and collect and specifically an Iseki SXG323 Compact Tractor in the last couple of years.
He found them to be very robust, able to achieve the work in a relatively short space of time and gradually found he was renting the machine up to seven times a year. It made sense to look at buying instead and we were able to offer a good deal because of the investment already made in rental by the school.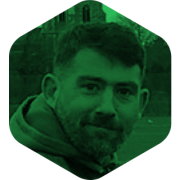 "We felt we could really do with a cut and collect in our arsenal as we were using it more and more through the winter to top off, rather than just our outfield cylinder mower. The Iseki SXG323 Compact Tractor is the perfect size as anything bigger wouldn't fit in our store and anything smaller wouldn't have been enough to do the job.
It's a great piece of kit that we've always been very happy with. Going down the Hire-to-Buy route was very sensible because we could be sure we really needed the machine and could justify buying it, as well as getting a great deal on it!"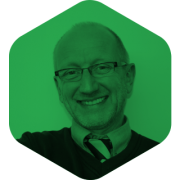 "Being an independent business, with all the correct protocols and standards in place for handling commercial hire and financing business equipment, puts our team at RT Machinery in a very flexible and enviable position.
The team is trained and positioned to be able to structure offers for our commercial clients with far more than the normal bottom line price: we can look at the bigger picture and the customer's longer term needs.
Our hire-to-buy gives a method of proving the pudding so to speak – try it longer term and pay as you use it in a range of situations, or hire it to bridge the budget gaps to get the right machine or product for the job as you can afford it."
Speak to our knowledgable team today for more information. You may also like to see our extensive list of machinery and equipment we currently have available for hire!