Iseki and SISIS Combo Raises the Game for Local Village Club.
An Iseki compact tractor and SISIS Quadraplay are helping to raise the standard of football pitches for the local village club, Deanshanger Colts and Girls.
Established in the summer of 1989, the club has approximately 260 children aged 6-15 and features adult teams as well. The teams play their home games at Deanshanger playing fields where there are five pitches.
Marc Pether is the man responsible for maintaining the pitches and he revealed how a much-needed Football Foundation grant finally enabled them to purchase their own maintenance equipment.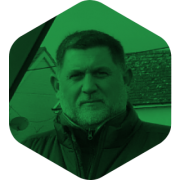 "Over the years we have never had our own equipment, and this has been a bit of an issue. It was decided 12 months ago that we would use the Football Foundation grant and look to invest in some equipment to take care of the pitches.
When we started looking for the equipment, we reached out to the dealer, RT Machinery Ltd. We explained what our situation was and what we were trying to achieve, and they suggested the Iseki TM3267, together with an Iseki cutting deck to fit the tractor and a Sisis Quadraplay."
The Iseki TM3267 compact tractor is a versatile 25hp diesel compact tractor with a F8/R8 mechanical transmission and a lift capacity of 600kg or 800kg when fitted with the high-capacity lift kit. The Sisis Quadraplay is a multi-purpose maintenance tool that carries up to four implements, allowing you to brush, roll, slit, and rake all in one pass, thereby keeping the playing surface in good condition.
Marc, who uses the tractor at least twice a week, explained the impact it has already made at Deanshanger playing fields.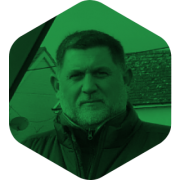 "We've been using it for 12 months and the quality shines through this Iseki machine," he said. "Never have there been any issues and it starts the first time every time.
It is powerful and flexible enough to give us options to use the equipment across the pitches. The size of the TM3267 is also very beneficial. We are quite confined here in terms of space at Deanshanger, but we can easily lock it away in our own container with the Quadraplay. The combination has helped us to get a good playing surface for the kids.
The guys at RT Machinery have been absolutely fantastic. When they delivered the equipment, they gave us a full brief on how to use the machinery and we already had one service. They are always there to support us if ever we need them.
I would recommend this kit to anybody". "In fact, I have already been recommending it to quite a few local clubs nearby."