New Subs Bench for Hornets
We are delighted to have donated a new substitutes bench for the Abingdon Youth Hornets FC under 9 Girls team.
The Hornets have only just started playing matches this season, following a very successful series of FA Wildcats scheme sessions, which have encouraged more girls to play football.
With a new squad of 14, they are playing in the Oxford Mail Girls League, a growing league of 13 teams, and are currently traveling as far as Banbury and Swindon for games.
Hornets Joint Manager, Lee Boorer, happily stated…
"The team is doing great and the girls are having lots of fun. The purchase of the portable subs bench by RT Machinery is a key piece of equipment that helps keep the team together, safe and dry in the winter season's weather, rather than standing around and sat on the ground! The club and I can't thank you enough for your support and generosity, so from all of us, THANK YOU!"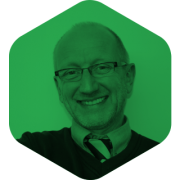 "Grassroots sport is where future champions come from and we're excited to see the growth in girls' football in Oxfordshire, at a time when women's football is really coming of age. We're delighted to play a small part in helping that growth and know that the new bench will be well used through the British winter!"