Husqvarna Automower® Robots Amaze Waddesdon Manor Guests.
Buckinghamshire's Waddesdon Manor has recently turned to Husqvarna Automower® to maintain a complex grass maze situated in the middle of a wild grass area at the property.
Located in the Aylesbury Vale, Waddesdon Manor is a Grade I listed house which was built for Baron Ferdinand de Rothschild in the 1870s. The stunning location is part of the National Trust and is one of the Trust's most visited properties, with over 466,000 visitors in 2018.
This summer, the grounds team of Waddesdon Manor saw the opportunity to install a maze at the location and were keen to explore an automated solution in order to keep the walkway section of the maze maintained.
The use of automated technology was important to the team's plans due to the location and the amount of time it would take to maintain the maze. Because of the distance between the maze and the team's machinery sheds, this presented a problem. Furthermore, as the maze area was complex to cut, it would take a lot longer for the team to complete.
As an authorised Husqvarna dealer, we provided advice on Husqvarna Automower® and completed an initial assessment followed by an expert installation which required two Husqvarna Automower® products to be installed in order to deal with the complexities of the maze.
This installation was challenging for the obvious reason of the maze's layout but also because the machines needed to find their way home to their respective charging points. Typically, the mowers would have guide wires to guide them to their charging station, however blind alleys meant this couldn't be done – further increasing the challenge.
Over a two-month period the Husqvarna products have excelled. Head Gardener, Mike Buffin, commented on the performance of the products in light of the challenging location: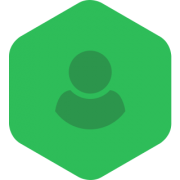 "We've been very impressed with the two Husqvarna robots and they have shown just how well they can handle complex areas by keeping our maze in great condition. The mowers have been out cutting whilst people are in the maze, something which we didn't think would be possible initially. Children find them fascinating and we've seen people follow them as they go about their work.
"The robotic mowers have saved the grounds team a great deal of time, allowing us to focus on other tasks whilst the maze is taken care of. We have asked guests to come up with names for the two robots and people have been tracking them on Facebook, which is fantastic to see."
Waddesdon Manor is part of a growing list of locations across the UK putting their faith in Husqvarna Automower®. These range from municipalities (Edinburgh, London and Glasgow), botanic gardens, multi-national headquarters, stately homes, sports facilities, universities and schools, and animal parks.
See our full range of Husqvarna Automowers® and Equipment at RT Machinery.