Robin Taylor receives the FA Groundsman of the Year Award 2019 at the age of 83!
At the grand age of 83, Robin Taylor our Director and sage, has been honoured for his volunteering groundsmanship at local club, Grendon Rangers FC.
Robin has been committed to working hard week in, week out and in spite of any inclement weather, to keep his local football club pitches primed for match play. Both the senior team and youth teams play at Grendon and Robin has been looking after the pitches as a volunteer here since 2011. In fact before that Robin looked after the pitches at Buckingham Town Football Club for an astonishing 20 years, winning three additional Groundsman awards there!
Achieving this Groundsman of the Year Award for Step 7 Football and Below, within the Berks and Bucks FA for 2018 – 2019, was certainly well deserved. In August Robin was invited to a celebration event at the home of England's 28 national teams, St George's Park.
Our MD, Richard Taylor, accompanied his father to the event in Staffordshire and they enjoyed a very interesting tour of the site. With 13 outdoor pitches, including a replica of the Wembley surface, a full-size indoor 3G pitch, a suite of rehabilitation and sports science areas, and an indoor futsal arena, St. George's Park provides world-class facilities for all England teams ahead of international fixtures.
They also enjoyed talks by Scott Brooks, Head Groundsman for St George's Park, and Karl Standley, Head Groundsman for Wembley Stadium. Key to their speeches was their acknowledgement of the fantastic results that each of the nominated attendees achieve with such basic budgets.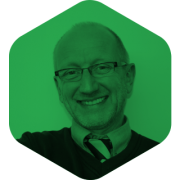 "It's very fitting for my father to be rewarded in this way for his commitment to Grendon Rangers FC. When you're playing in grassroots football you're not focusing on who is keeping the pitch ready for play so this has been a wonderful thank you, and direct from the FA! Would you believe Robin still works for us as well – he's quite an inspiration!"