Supporting Steve Hill Rallycross since 2015
Six times National Rally Championship winner, Steve Hill, has been a key figure in rally racing for many years and we're based right on his doorstep!
Rallycross is one of the most exciting motor racing sports to watch with more than 80 drivers competing across 60 races at each event. Up to 8 cars race at a time in sprints lasting between 3 and 6 minutes with cars achieving 0-60 in less than 2 seconds! During a Top Gear show aired back in March 2015 …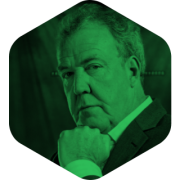 "Faster acceleration to 100KPH than any F1 car."
Each driver takes part in 4 heats with their times determining grid order for the quarter finals, the whole event lasting a full day at venues including Pembrey in Wales, Lydden in Kent and our local, infamous Silverstone.
It's a very demanding sport because of the different surfaces of dirt and gravel, in addition to the twists, handbrake turns and jumps. Steve revels in the challenge, though, and is extremely well known on the circuit, having taught (and beaten at times) other National Rally Championship winners Richard Burns and Colin McRae in his time.
Steve drives an owner-designed and "built in a shed" Mitsubishi Lancer Evolution 10 supercar. It's totally self-funded, which is why Steve needs as much support and sponsorship as possible to continue to compete in each event. We're delighted to have been supporting Steve since 2015 and look forward to helping him celebrate his next victory!
Races are shown on BT Sport and a dedicated YouTube Channel. If you're interested, follow Steve through his Facebook page or check out dates for all the events on the British Rallycross Championship website.