Scoop Up a FREE Loader When You Buy the Iseki TXGS24
For a limited time, our all-round compact tractor, the Iseki TXGS24 comes with a FREE Loader.
This easy-to-use, versatile tractor has all the features and benefits of a much larger tractor, except now it's better than ever with the inclusion of a FREE Loader!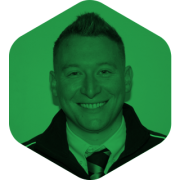 "This unique, compact and small chassis tractor is great! A 23hp water-cooled diesel engine offers suitable power and good lift capacity for the estate, sports ground and contractor markets. Smooth hydrostatic transmission, low ground pressure, fully safety compliant, affordable at purchase, with maintenance and running costs in mind, this really is a unique machine. Three-point linkage mounted, rear and mid-PTO as standard. A variety of mid-mounted mowing decks available, front loader (FREE until the end of the year!!), buckets, you name it. There is not a lot this tractor cannot offer. Low service costs, 24-month professional warranty and a very competitive price tag!"
Contact us today to scoop up this fantastic offer!
Terms and Conditions:
*Terms and Conditions apply. The FREE loader offer is for the loader frame and hydraulics fitted to the tractor as well as a general purpose bucket. The choice of a grab bucket, pallet fork, bale tines and other attachments are not included and will be chargeable additionally at special package prices. A really worthwhile upgrade is grab bucket – Third Function Bucket with its grab action – ideal for handling materials or turning compost. Mower decks and spool valves are also not included but a choice of fittings, mid-mount or rear mowers are available at special package prices. We also offer a package price on a sports or lawn/ground multi turf maintenance system to fit. Ask for details – you can aerate, rake, scarify, brush and roll in one pass. Offer not available to Hire companies or Trade accounts.