Overview
The TXGS24 replaces the successful TXG237. It is an easy to use, versatile tractor with all the features and benefits of a much larger tractor. With a flat easy-access platform it's simple to operate and easy to master. Clear automotive style dashboard and controls, fully auto style hydrostatic transmission with switchable 4WD traction drive make the Iseki TXGS24 very user-friendly. Individual forward and reverse pedals give the operator precise control.
Its compact dimensions and powerful 23 hp diesel engine makes the Iseki TXGS24 an excellent multi-purpose ground care tractor. Robust enough to take a front loader or backhoe and countless other implements via a Cat 1 3-point hitch including collectors and centre mounted mowing deck, rear mowers, rotavators, levellers and harrows; this is a very versatile machine for any application.
Our all-round Compact Tractor for sport, school, livery yard, private estate or home that won't break the bank.
In keeping with our goal of seeking out products that work within our environment sympathetically, we're delighted to say that this machine can accept B07 Diesel Fuel.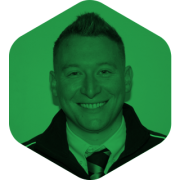 This unique, compact and small chassis tractor is great! A 23hp water cooled diesel engine offers suitable power and a good lift capacity for the estate, sports ground and contractor markets. Smooth hydrostatic transmission, low ground pressure, fully safety compliment, affordable at purchase, with maintenance in mind and running costs this really is a unique machine. Three-point linkage mounted, rear and mid-PTO as standard. A variety of mid-mounted mowing decks available, front loader, buckets, you name it. There is not a lot this tractor cannot offer. Low service costs, 24-month professional warranty and a very competitive price tag!