Perfect Pitch Combo is Brilliant in Bradwell
A volunteer who is passionate about helping his local sports club has revealed how an ISEKI compact tractor, Wessex Roller Mower and Sisis Quadraplay are significantly improving the standard of pitches.
The picturesque village of Bradwell in Milton Keynes boasts successful football and cricket teams and both sports are played at the Bradwell Sports & Social Club. Until recently, the Bradwell teams had no control over the condition of the pitches as David Keene – Old Bradwell United FC's Manager, Groundsman and Chairman explains: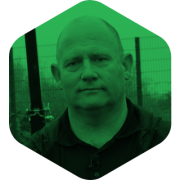 "We were at the mercy of the parish council who carried out the groundwork on the football and cricket pitches, and they did it at their convenience, but it wasn't always convenient for us.
It got to the point where our pitch was deemed poor by the Football Association and as a result, we secured some funding through a Football Foundation grant. This finally enabled us to purchase our own machinery so that we could maintain the pitches ourselves.
Our local dealer, RT Machinery, recommended some tractors and specifically the ISEKI TM3267 as part of their Perfect Pitch Combo. We found that during the demonstration, the ISEKI, Wessex and Sisis machines were the best within our budget."
The ISEKI TM3267 compact tractor is a versatile 25hp diesel compact tractor with a three-range hydrostatic transmission or, as for Bradwell, an F8/R8 mechanical transmission. The Wessex CRX Rotary Roller Mower gives a fine finish with stripe and definition. At the same time, the Sisis Quadraplay carries out up to four maintenance operations simultaneously so that you can brush, roll, slit and rake, all in one pass.
David quickly stressed the importance of user-friendly machinery and explained how it has helped improve the pitches.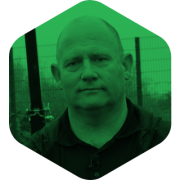 "I'm not a mechanically minded person – I work in an office. I have absolutely no problems using the ISEKI tractor – which tells you how easy it is to use. Swapping the mower and other attachments is very straightforward. No preparation is needed – it is simply a case of getting onto it and then start using it.
We use it specifically for the football pitch and the cricket outfield. We will attach the Wessex mower to it predominantly in the dry months, and we then we attach the SISIS Quadraplay to it in the winter months to break up compaction and allow for drainage. Since we have been using it the quality of the pitches has improved by no end.
I would recommend the Perfect Pitch Combo to any sports club who are looking to take control of its own ground maintenance. Essentially, any club – from grassroots to semi-professional – would benefit from this."