Perfect Pitch Combo Changes the Game for Totternhoe FC
John Power, Chairman of Totternhoe FC, claims that the club's new ISEKI compact tractor, Sisis Quadraplay and Wessex roller mower have been an "absolute game-changer."
Totternhoe Football Club, based near Dunstable, Bedfordshire is a strong community club which has enjoyed many successes over the years and several of these have been witnessed by John Power aka 'Mr Totternhoe'.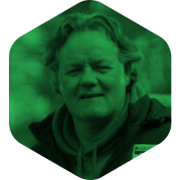 "I grew up in Totternhoe, I played all my football here, and I have been the Chairman for over 20 years now. Basically, the club needed someone to look after the pitch, so I did it on an interim basis, and I've been stuck with the job ever since!"
John explained how he took advantage of funding from the Football Foundation as part of the Pitch Improvement Programme.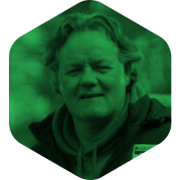 "We were very fortunate to gain funding and it has really helped us choose the right seed, fertiliser, and of course, machinery. Before the season started, we sent in soil samples and lots of other information for them to make a prognosis and identify what we needed in terms of equipment and machinery. One of the machines the Football Foundation highly recommended was the ISEKI TM3267 compact tractor. I must say this tractor, combined with the Sisis Quadraplay and Wessex Roller Mower has been an absolute game-changer."
The Iseki TM3267 compact tractor is a versatile 25hp diesel compact tractor with an F8/R8 mechanical transmission. The ISO-mounted operator's platform combined with ergonomically positioned controls ensures operator comfort during extended working periods. The 3-point linkage has a lift capacity of 600kg or 800kg when fitted with the high-capacity lift kit.
Because the pitches are heavily used with both training and a busy fixture schedule, the Sisis Quadraplay was recommended for regular maintenance. This four-implement system enables the club to spike, rake, brush and roll between games, saving time and helping to repair and prepare the pitches between each game and training session.
The Wessex CRX180 was a great fit for the club too as it works quickly and efficiently while leaving a fine finish, and for a great price!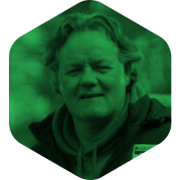 "By trade, I'm a long-distance lorry driver so, to be honest, I don't know a great deal about lawnmowers, or tractors, but I can tell you that this is a fantastic bit of kit which absolutely anyone could use.  
We mainly use the cutting deck with the tractor, and it is three times the size of the one we had before, which was a ride-on mower. The Iseki TM3267 is easy to manoeuvre, while the Wessex gives a fantastic cut every time, and it does the job three times quicker than the old mower. We also use a roller on it which gives the pitch a professional-looking stripe.
I like the fact that the tractor is a fantastic looking bit of kit too, and it does the job with the lifting capacity – it can easily pick up the attachments and lower them down and the turning circle on it is fantastic."
John purchased his Perfect Pitch Combo through RT Machinery and was full of praise for the service he received.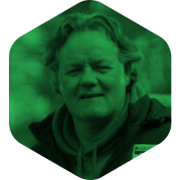 "Before going ahead with the purchase, I spoke to Scott Reynolds, Area Sales Manager for RT Machinery, and he highly recommended the ISEKI, SISIS and Wessex combination. He then delivered it and then set it all up.
He even made sure he was available at 5:30 pm on a Friday evening when we used it for the first time. He gave us great advice and talked us through everything.
Ultimately, I would recommend this combination to any establishment or sports club that needs first-class pitch maintenance."