Iseki Hard to beat at South Beds Golf Club
Tom Hooper, Course Manager at South Beds Golf Club in Luton, claims that his new Iseki tractor is one of the best he has seen throughout his long and illustrious career.
Tom has been working at the club since 1896 and was appointed Course Manager in 2003. Throughout his tenure, he has overseen many course improvements and has seen many technological advancements in terms of equipment. A wide range of equipment has come and gone at South Beds, but there haven't been many that have lived up to one of his newest purchases.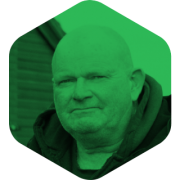 "Having experienced using many different tractors throughout my career, I would say Iseki is one of the best. It performs so well and is very spacious inside with a good flat floor, no trip hazards and is extremely comfortable.
We decided to invest in the Iseki tractor to replace our old tractor, which was very outdated and too large for the golf course. It just ticked a lot of boxes for us, including the price, the performance and the lift capacity was ideal because it needs to be able to lift a 400-litre tank."
Tom purchased the TG6407 IQ which features an Iseki Stage V, 3-cylinder 40hp diesel engine with IQ Dual-Clutch transmission F24/R24, offering the control of a manual with the convenience of an automatic. This model was best suited for all the planned aeration and spraying tasks in line for the tractor.
There are 8 clutchless speeds and 3 ranges. Gears are changed by simply moving the gear lever through the straight shift gate. If 'D' is selected, then gears 4-8 are operated automatically – ideal for roadwork or towing. The TG6407 IQ is available with ROPS or an air-conditioned Category 2 cab.
A front loader joystick, draft control, up-stop PTO and linkage lift in reverse are all supplied as standard. The tractors are offered with either Ag or Turf tyres as standard. Optional loaders, either standard or with parallel lift are available.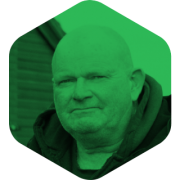 "The IQ gearbox is very efficient. It is easy to operate, and you can go up and down the gears nicely and smoothly.
We use the tractor for all kinds of work including spraying, verti-draining, and lots of other tasks where we need to attach implements to it. It gives us plenty of horsepower but at the same time, it is a nice and compact tractor which can go on all the greens in many different conditions.
I would recommend it to any golf course or sports ground – its range of use is exceptional. All the staff are very happy with it."
As well as being pleased with the tractor, Tom was quick to praise RT Machinery:
"We were introduced to RT Machinery a couple of months before we purchased the Iseki tractor – they were very friendly, very helpful, and easy to get on with."
It really helped that, with the support of Buckingham Leasing Ltd, we were able to tailor an affordable finance package to suit South Beds Golf Club's needs. It can make sense to consider lease, hire-to-buy or finance when considering new equipment.