You'll never look back with Iseki and Wessex
A brand-new Iseki tractor and Wessex roller mower have not only saved Osterley Cricket Club a significant amount of time and money, but have also helped its ground rating climb into the top three rankings.
Established in 1940, Osterley Cricket Club, in Southall, specialises in cricket, football and social gatherings. Somewhat of a hub for the local community, it boasts 2.2 hectares of grounds. This consists of two full-sized cricket pitches which convert to seven football pitches during the winter.
Nadeem Chowdhry, Chairman of Osterley Cricket Club, explained why the Club was in the market for a new tractor and mower.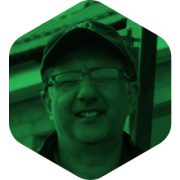 "We started looking for a new tractor because we were using an old ride-on mower and a 1960s cylinder mower which had all kinds of hydraulic issues," he said. "It was an important decision and so we did a lot of research.
We selected Iseki because of the brand's renowned build quality and ease of use. After deciding on the brand, we then spoke to several dealers and the one that stood out was RT Machinery. They understood our challenges, they pin-pointed the Iseki tractor for us, and the presale and after-sale service was phenomenal."
With the size of the grounds, a high-performance, wide mowing system with a high-quality striped finish was essential. Low maintenance machinery was also important because the grounds team are volunteers rather than professionals.
Based on our recommendation, Nadeem decided that the Iseki TLE3410 HST, along with the Wessex CRX240 were the perfect fit. The 40hp stage V engine of the Iseki is ample in terms of power and lift capacity, as well as getting across the grounds quickly. The CRX240 sits perfectly behind and gives the club the ability to alter the height of cut between different times of the year, and multiple sports very quickly and easily, whilst offering the striped finish at a very reasonable price point.
Iseki's premium economy tractor, the TLE3410 has a three-speed hydrostatic transmission and a lift capacity of 1000 kg. It's supplied with agricultural or turf tyres as standard and an optional front loader is also available. Ideal on the farm, an estate, or sports pitches, it's an all-around tractor for all those tasks that just need doing – from muck scraper to harrow or mower to loader, it's capable of doing it all.
According to Nadeem, Osterley Cricket Club has not looked back since purchasing this unique package.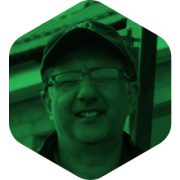 "It used to take our groundsman two whole days to cut, stripe and tidy up – but since purchasing the Iseki and Wessex this has been reduced to just two hours. The running cost, on fuel alone, is six times cheaper as well.
This tractor is fantastic to store because it's compact and so versatile. We use it with lots of different attachments such as a verti-cutting unit, a scarifier and all sorts of other attachments.
Everyone at the club suddenly wants to help and have a go on it because it's so easy and so comfortable to use – it's hard getting people off it!
In fact, a lot of other nearby clubs have seen our ground rating go from near the bottom of the table to the third best and have been asking how we have managed to do it. We tell them that it's down to the Iseki tractor and Wessex mower.
Ultimately, it has made a huge difference to our club, because everyone really enjoys playing on this gorgeous, lush outfield, and it's all because of this tractor and mower. I would tell any sports club that has grass to look at Iseki and Wessex – they will never look back."