Richard Taylor meets Princess Anne
RT Machinery's Managing Director, Richard Taylor enjoyed a proud moment when introduced to the Princess Royal at an event in London earlier this month.
As a Royal Warrant holder, Richard was invited to meet the Princess Royal and was delighted to accept. He donned his best bib and tucker for the occasion and was on his best behaviour throughout!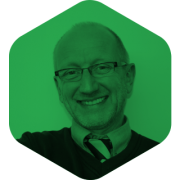 "It was a real privilege to meet Princess Anne and to exchange a few words about lawn care and horses! I don't know how she manages to meet so many people in her work and yet be so genuinely interested. It's not every day that an opportunity like this comes along and it's a reflection on the hard work put in over many years from the team here at RT Machinery. Very proud!"