Visiting the Pellenc Factory in Southern France
Area Sales Managers Tom Bailey and Scott Reynolds were invited to France to spend some time at the Pellenc factory. Seeing the production as well as being able to try first hand the new Alpha, "on-board" battery range was fantastic. Here's what they had to say about their insightful visit.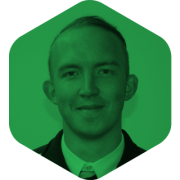 It was great to get the opportunity to visit the Pellenc factory. I have been dealing with the Pellenc products for the past 8 years in some capacity, first of all as an end user when I worked for The National Trust and now as an area sales manager for the biggest Pellenc dealership in the UK.
 I believe it's the best battery product available on the market and it was great to see what goes into making the product. I really enjoyed learning about the research and development put into the lithium battery cells and the battery management system to allow for a more powerful battery, with a much greater lifespan than any of the competitors.
 The chance to try the new Alpha range was very exciting as I believe this new range of products will open up Pellenc to many customers who haven't quite had the budget for the Pellenc equipment before. The Alpha strimmer was extremely powerful, with the added advantage of different speed settings as well as the progressive trigger. The Alpha long-reach hedge cutter was very well balanced and produced a high-quality cut.
 I'd like to thank Pellenc & Etesia UK for the opportunity to visit the Factory in Pertuis and also Marseille. The hospitality was great with the highlights being the wine tasting at a vineyard which uses Pellenc on the first night and then sampling the 'bouillabaisse' which is a very famous fish dish in the Marseille region.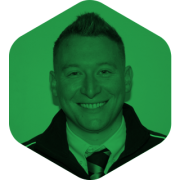 For me personally, it was a fantastic trip. It is always great to get an opportunity to visit a manufacturer's factory to get a gauge as to how the products are designed, built, and supported thereafter.
The passion shown from the Pellenc team for their product range was inspirational and gives me continued belief in the products and the company as we attempt to promote and continue to sell here in the UK.
I believe the Alpha range of new products will be a great addition to the current range. The strimmer, hedge cutter, and new onboard batteries will be a great addition to our current Pellenc users fleet and should open a lot of doors for potential new clients too.
In addition, it is always nice to catch up and network with other dealers to share experiences and ideas. Thanks to the Etesia and Pellenc teams for their hospitality.