Own an Etesia Hydro 80 for just £35 per week!
Customers looking to purchase a new Etesia Hydro 80 MKHP5 can benefit from a two-year commercial warranty and payments as low as £35.25 + VAT per week.
The Hydro 80 MKHP5 can cut and collect in all conditions with the added benefit of a differential lock. The new model joins the popular Hydro 80 range and will give operators extra traction and stability on difficult, uneven and undulating terrain by reducing wheel spin, reducing damage to the grass. It will also aid in cutting presentation.
The versatile mower also benefits from a mulching insert included as standard. The 80cm cutting width, 240-litre collecting box and impressive Kawasaki FS481H 11.7 kW engine give it the cutting performance and raw power to impress while operating.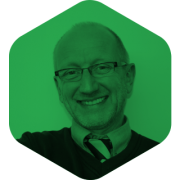 "The Etesia Hydro 80 is by no doubt the most versatile and value for money ride-on that Etesia produces. Its compact, yet productive size and power never cease to amaze.
A machine that can be used by both contractor or estate. It's comfortable to operate and is probably one of the lowest cost and simplest machines to maintain that we sell. With a full commercial warranty, this is a ride-on machine for less than the cost of a commercial walk-behind.
Seeing is believing. You really need to trial one. Demos on request!"
Thanks to a range of additional accessories including a snow plough, users are able to extend the versatility of the machine so that it's ready for any scenario, 365-days-a-year.
The Hydro 80 MKHP5 cuts and collects both long and short grass – without clogging.
As with all Etesia machines, this ride-on mower comes standard with a comprehensive two-year commercial and three-year domestic warranty.
Terms and Conditions:
Finance for business purposes only and is only available in the UK. Subject to acceptance and affordability checks. Applicant must be 18 or over. Available on new equipment only. The finance shown is for the Etesia Hydro 80 MKHP5. Additional Terms and Conditions apply.