RTM Products 95% Recyclable and Part of the Take-Back Scheme.
We're delighted to confirm not only that all of our own RTM brand products are 95% recyclable, but also that we can offer a guaranteed take-back scheme to all our customers for these products.
Designing and Manufacturing our own RTM products means we can fully manage their environmental impact. With cyclability at the heart of our decision making, we select the components, materials and processes very carefully so that every product is 95% recyclable: they can be remanufactured, refurbished, or recycled to a new customer. Alternatively, the component parts can be recycled individually.
Building the products with the end in mind like this also enables us to offer a guaranteed take-back to every customer. This means that when you've finished with the product, either because you no longer need it, or because it's come to the end of its working life, we guarantee to take it back from you for recycling. We believe it's the right thing to do.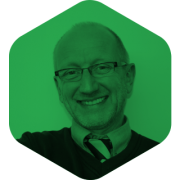 "Cyclability is so important now and we've been looking at how we can improve our own position on this for some time. It's great to be in a position where we can now guarantee that figure of 95% and fantastic to be able to offer the take-back scheme – I really hope our customers will put us to the test on this!"
In addition, and complying with EU legislation, all component parts are traceable – traceability through the supply chain is, again, part of our commitment to the circularity of a product and its impact on a sustainable world – careful consideration is put into each and every part we use as to its reusability but also its source.