Service Dealer Features RT Machinery – Again!
In their latest magazine, Service Dealer interviewed Managing Director, Richard Taylor as one of a number of panellists, to find out how the tumultuous events of 2020 have affected operations and the industry as a whole. This is how he answered…
What permanent (or long-term) changes have you made to your dealership due to Covid-19?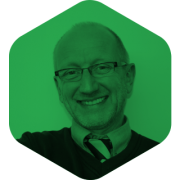 "Key changes in our operations have been ramped up since the start of Covid-19. We were already on a drive to develop and bring in our own bespoke operational systems in 2020 to facilitate more autonomy and work from the field or home practices. We were just in time, you could say. The changes and systems are now well proven and working well.
We've also had time to change how we look at the business getting back to the day-to-day and motivating as well as communicating. We've introduced much tighter controls on stock, cash flow and overheads, which are all now reviewed more on a departmental level rather than just the big picture as we did before.
There is robustness at the sharp end in both our business management and negotiations as well as looking at how
regulatory requirements and business development can be synergised to propel the business forward.
There have been some inevitable structure and team changes too that have reshaped us, but all from a voluntary and considerate point of view."
How do you view the support you have received from your manufacturers/suppliers as we've moved through 2020?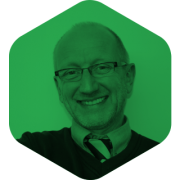 "It's been a bit of a mixed bag really. There are one or two-star performers who really proved their worth in their
support – being there through the crisis stage and demonstrating commitment from the top down with their will to help and their ability to maintain support and stock/parts supply right through.
It's certainly strengthened relationships and identified where our weaknesses are in other cases. Generally, we have had good support. We choose our partners very carefully. It's interesting how the trade reacted in different measures and it has shown the fragility of some and strengths of others. I do like to consider that we, as some of our suppliers did, took a pragmatic, sensible and safe approach to trade. Throughout this, we have found our way through with a resolve, team spirit and commitment that has strengthened our team and relationships with suppliers.
We jointly need to keep up our strengths in customer service and customer experience too. The push in the high street into what's termed 'disintermediation' (the manufacturer going directly to the consumer), demonstrates that we need to firmly hold on to our position of being important to both the customer and the manufacturer. Relationships, trust and customer experience through those brand interactions and commitments need to be firmly supported."
Has the cancellation of local and national industry events and shows affected your dealership?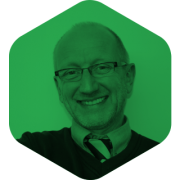 "To be honest, no. It's been a relief to the business in a strange sort of way. We need the opportunity to
showcase and meet up, but it must be safe and respectful.
We run our own annual RTM Show that we were disappointed to put off until next year. However, the time and resources we have gained by not planning and arranging have been well spent in other areas.
I also feel we may all have been doing what we do, a little for the sake of it. Stepping back and looking at other ways of working, contacting, engaging and marketing our business was perhaps overdue."
What has the attitude of your customers been this year?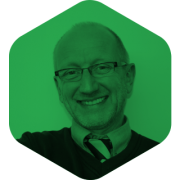 "We have a fabulous customer base and their loyalty and support through this has been amazing. I can't think of one client that hasn't been working their way through in one way or another. From the personal phone calls of support and thanks, to the continued business and orders we have received, their stoic attitudes and support have been a credit to our industry.
We know we have some unsung heroes and dedicated, hard-working customers out there, but each and every one deserves a pat on the back for the way they have kept our green spaces, industrial sites, schools, sport facilities, care and retirement homes and OAP gardens safe, managed, maintained and ready for use."
Download your FREE copy of the Service Dealer Magazine (November/December Edition)