Raymo Battery-powered Remote-Controlled Mower
Overview
The RAYMO fully electric, radio-controlled mower gives you 4-5 hours of mowing between charges and is safe, agile, efficient, silent, clean and inexpensive to operate.
The mower itself is extremely low in height, allowing you to access low clearance areas, and has an outstanding climbing ability for sloping and undulating terrain. The ZTR steering system in combination with 4WD delivers exceptional driving and manoeuvring features.
Remote control keeps you at a safe distance, further reducing your exposure to noise and dust while you keep an eye on the surrounding environment.
With innovation at the core, you can choose to swap your fully electric cartridge in the Raymo machine for a second electric cartridge to extend your hours. Or you could choose to swap it for a plug-in hybrid cartridge at any time, giving more hours still. You can have multiple cartridges of different types and change them as often as you like – it only takes a minute.
An electrifying experience.
Raymo Battery-powered Remote-Controlled Mower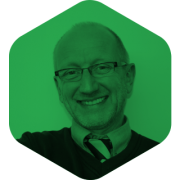 "Thumbs up from me after seeing this machine in action. With the fitted ATV All-Terrain Grip tyres, the mower was cutting slopes of up to 35 degrees with the operator standing safely at a distance. The machine's counterbalanced floating front deck copes with undulating terrain and quick turns or manoeuvres.
The Raymo also benefits from a skid steer type turning action, allowing the mower to turn within its own space and not miss any coverage. It climbed slopes and even worked on the inner slopes and ditch of a country house and then equally as impressively trimmed under a low Ascot rail fence – a spot where any normal ride on or mower wouldn't get. The Raymo gets my seal of approval.  Battery mowing at its finest!"