Robotic Lawnmowers at Hertfordshire's Hatfield House
Hertfordshire's Hatfield House has deployed a number of robotic lawnmowers over the past year in order to maintain the property's lawns – a decision which has proved a terrific success.
Built in 1611 by Robert Cecil, 1st Earl of Salisbury and Chief Minister to King James I, Hatfield House is a beautiful Jacobean property and popular tourist attraction, meaning the grounds of the house must be pristine at all times.
It is here where Head Gardener, Andrew Turvey, saw an opportunity in 2018 to galvanise the house's gardens through the installation of Husqvarna Automower®, following a Husqvarna demo day in North London organised by long-term machinery suppliers and authorised Husqvarna Automower® dealers RT Machinery, and then an on-site demonstration by the RT Machinery and Husqvarna teams.
Andrew took the opportunity to test two Husqvarna Automower® products on the north side of Hatfield House – a location which was challenging for the grounds team to maintain due to a number of islands and a water feature. After seeing Husqvarna's robotic mower successfully manage green spaces in Edinburgh, Andrew felt it was time to see what the product could bring to Hatfield House.
RT Machinery completed the complex installation in April 2018, which meant them installing guide wires and circling no short of 20 trees on the lawn. The complex installation meant Husqvarna Automower® was able to map out the lawn and optimise its mowing pattern in order to achieve the best finish possible, even in areas with poor drainage and the spaces which the Hatfield House team historically found it challenging to mow.
A little over 12 months since the installation, Andrew speaks glowingly about the impact Husqvarna's product has had.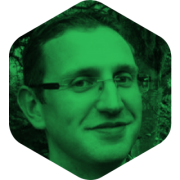 "The robotic mowers have performed beyond anything we could have expected and have truly changed the way we go about our gardening here at Hatfield House. By using these products, we have reduced the amount of petrol and diesel we use. The areas which our robotic mowers are working see high footfall and customers are often amazed by them – wondering where the grass goes and commenting on how quiet they are. Grass quality has actually improved as the mowers provide a very even and consistent finish across the lawn – the regular mowing encourages the sward to stand up rather than lay down, making our lawns look fantastic.
The two mowers we currently have cover 90% of the grass on the north side of the house and save us roughly 4 hours per week. This means we can redeploy our highly skilled workers on more technical and enjoyable jobs. Our horticulturalists, for example, can work more on making the garden look stunning for visitors.
We are so impressed with Husqvarna Automower® we have recently increased our fleet to nine machines, and it's expected that by the end of the year we will have 11 managing lawns around Hatfield House. This is the best commendation I can give."
With the additional robots now installed, Hatfield House was the first UK commercial user of the newly launched Automower® AWD, with 2 machines cutting areas that had to be managed by teams with grass trimmers previously.
Andrew and the Hatfield House team's robotic mowing fleet provide less noise than regular mowers and have the ability to work day or night, rain or shine. The machines are environmentally friendly and can be controlled via the Husqvarna Connect App.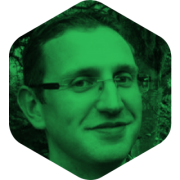 "Each morning I check the status of the mowers from my phone, making sure I've not received any notifications. This again saves so much time and gives me peace of mind that the lawns are being taken care of without having to watch what is happening at all times."
Andrew has also taken advantage of Husqvarna's battery equipment, benefiting from the Fleet Services applications to remotely manage each machine.
See our full range of Husqvarna Automowers® and Equipment at RT Machinery.