Scott and Tom visit Walker Mowers in Colorado
Area Sales Managers Scott Reynolds and Tom Bailey have recently returned from the Walker Mower Factory in Fort Collins, Colarado, USA.
The two of them enjoyed two jam-packed days on the Advanced Outfront Sales Training Course lead by Bob Walker and the team in America. They are now the only Certified Walker Mower Sales Pro's working in the U.K. for a registered and proud Walker Mower dealer!
Day one included spending time with the Walker UK team as well as fellow European dealers and distributors. They got to know the local area, culture and location as they visited the factory and several other places, including a local Walker Mower Dealership, G&G Equipment.
The sales training started bright and early on Tuesday morning and consisted of several theory based, practical based and quiz/exam-style sessions all focused on the Walker Mower product range. There were Walker words, features, benefits and lots of demonstrations along with opportunities to test and try the machines in various conditions and on various terrains in the park.
Day two brought in the obstacle course testing, open interactive sessions, additional theory and demos, new product launch, official factory tour, final exam and presentations before an immediate return flight home.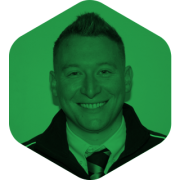 "This has been the best and most productive sales training experience of my career so far. I cannot thank the Walker Mower family and staff enough for their hospitality, attention to detail, organisation and professionalism during our time there. I would also like to thank Steve from Walker UK, and both Wolfgang and Fede from Walker Europe.
It was great to spend time with them all and I really hope we can now identify more opportunities in our area with the product range, leading to more sales in the U.K."
Echoed those thoughts and more, saying…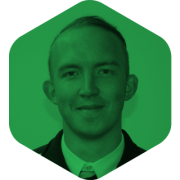 "The Walker Mower Outfront Advantage Training is by far the most professional, educational and enjoyable training course I have been on. From the moment we arrived you could feel the passion not only the Walker family, but all the employees have for their products.
The training course has enabled me to better understand the range of products Walker has to offer as well as becoming more competent and confident in knowing the product, which will allow me to pass on more knowledge to our customers. My favourite part of the training course was the obstacle course which, as well as being a lot of fun, showed just how balanced, agile and manoeuvrable the machines are compared to any other mower on the market.
Anyone looking for fast, on-the-job mowing as well as achieving a beautiful cut, Walker Mowers has a machine for you."
See our full range of Walker Mowers and Equipment at RT Machinery.