RT Machinery Announce New Perennial Partnership
RT Machinery becomes a Partner with Perennial, the UK's only charity dedicated to helping people who work in horticulture when times get tough.
We're really excited to announce our support for Perennial because it's our industry charity, directly helping the very people who use our products and services: landscapers, gardeners, designers, grounds maintenance staff, greenkeepers, tree surgeons, groundsmen, parks, and gardens staff and many, many more!
Perennial even helps those who have already retired from horticulture in addition to those currently working. It provides FREE and confidential advice, support, and financial assistance, which also extends to spouses, partners and children.
Assistance may be needed by those experiencing problems with housing or accommodation, disability, long-term illness, financial hardship, bereavement or the unique challenges that come with old age. Equally, help may be needed to ease the additional childcare and food costs school holidays bring.
In addition, Perennial's online budgeting tool provides an easy way to check finances that's simple, FREE and confidential.
If you work in horticulture and need some advice, support or financial assistance, please visit the Perennial website to see how Perennial could help you.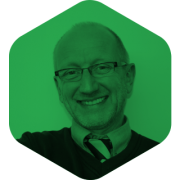 "We're really thrilled to be supporting our industry charity and we know there are many hard workers who could benefit from the assistance provided by Perennial. Please inform your teams that Perennial is there for them in times of need and perhaps consider joining us as a Perennial Partner to help maintain the service for those who need it most."