Ventrac's Versatility Wins the Day at Waddesdon Manor
The Rothschild Foundation has purchased a Ventrac 4500 all-terrain compact tractor and Tough Cut mowing deck to help maintain the gardens and grounds at Waddesdon Manor near Aylesbury in Buckinghamshire. The Foundation manages Waddesdon on behalf of the National Trust.
Mike Buffin is Gardens Manager at Waddesdon and heads a team of 14 full-time gardeners and four students on one-year assignments. His impressive CV includes working at the Royal Botanical Gardens in Edinburgh, the University of Pennsylvania, the Sir Harold Hillier Gardens and National Trust. The gardens department manages over 400 acres at Waddesdon.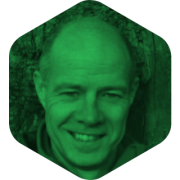 "We have wildflower meadows dotted around the estate, many on challenging slopes. I'm attempting to change the direction of our maintenance regimes, looking to get more versatility from our equipment and taking a more environmental approach, where possible.
There's a broad expanse of lawn at the front of the house, which takes a lot of wear at our annual events, such as the Christmas Fair, Colourscape in May, Summer Fest in July and Chilli Fest each September. The initial demo highlighted the benefits of the Aera-vator in relieving the compaction and the overseeding attachment worked particularly well. However, it was on the wildflower banks where the machine really came into its own. It was a wet day and the Tough Cut deck performed admirably in these challenging areas. We have been using several different mowers to achieve the high level of presentation expected at Waddesdon. The versatility of the Ventrac has simplified this and it is now one of our principal mowers.
RT Machinery have been excellent and the ability to hire-in attachments means we have the opportunity to undertake an extended evaluation to enable us to draw up a shortlist of attachments for future purchase. It's the ideal machine for us because of its versatility, the ease of changing attachments and its slope mowing capabilities."
Waddesdon Manor was built by Baron Ferdinand de Rothschild between 1874 and 1885 to display his collection of arts and to entertain the fashionable world. Opened to the public in 1959, Waddesdon Manor is managed by the Rothschild Foundation on behalf of the National Trust, who took over ownership in 1957. It's home to the Rothschild Collection of paintings, sculpture and decorative arts.
The estate includes the Dairy, a beautiful and historic 19th century building, used exclusively as a wedding venue; the Five Arrows Hotel, Windmill Hill Archive and Flint House, a domestic dwelling commissioned by Lord Rothschild and completed in 2015, winning that year's RIBA House of the Year Award.
For further details about the Ventrac 4500 at RT Machinery, simply visit our dedicated Ventrac page and explore our entire Ventrac product range.