Overview
The SISIS Quadraplay multiple-purpose, single-pass maintenance incorporates a mounted frame for up to four implements such as grooming rakes, spikers, slitters, rollers and brushes. The implements can be fitted to the mainframe in any order and can be independently adjusted to achieve the desired effect. They can also be raised out of use when not required.
Compact, robust, versatile and with the ability to carry out up to four operations simultaneously – you can brush, role, slit, and rake … all in one pass – the Quadraplay makes life a lot easier for many groundsmen. The system works on both turf and hard porous surfaces and is ideal for use on sports pitches.
Connects to any tractor with 3 point linkage and utility trucks with suitable frame.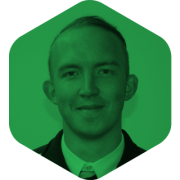 The Sisis Quadraplay is every groundsman's must have, from local authority pitches to the best stadiums in the country. This tool offers a complete, single-pass, turf maintenance solution in its standard setup. The spiker slitter offers a fast method of aeration to the root zone, the fine grooming rake helps remove thatch and stand the grass plant up, the brush can be used for presentation or brushing in dressing and the roller provides excellent presentation.
Available in 1.2m, 1.8m and 2.4m widths, the Sisis Quadraplay allows the operator to cover the ground quickly and perform a number of tasks at once. Having used one numerous times in previous jobs this implement really does improve the condition of pitches and formal lawns and is a tool every groundsman should consider.